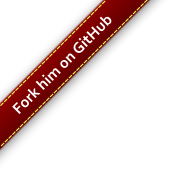 The Greg McShane Challenge
Hints
This challenge started as a private joke, dating around 2005. Without any hint it is too hard to solve, since you need to know personnal things about Greg. Here I'm going to tell you a few things about the guy:
He's a (brilliant, of course) mathematician, who worked in the Toulouse math dept from 19XX to 20XX and now is in Grenoble, see his Web Page.
He proved a famous identity: McShane's identity (GIYF).
He has quite a personality. He loved riding his bicycle when he was upset, which resulted him reaching an almost professionnal level of training.
He used to advocate the programming language called Python. In fact, he showed me a riddle website, The Python Challenge, which I liked very much. I decided to write a parody of this website and to dedicate it to him :)
He is also a tech afficionado, and definitely an Apple guy.
Well… with this info the riddles should be accessible to a much wider audience. Still… many of them require geek knowledge and/or math knowledge (of varying levels).
More hints?
No solutions require capitals. Number 3 needs a little bit of hacking. Number 6 is the one that needs most advanced math, ask an expert if needed! The few sentences in French are easy to translate, but for the lazy people, I included translations thereof, somewhere. Ever heard of HTML? How much do you know about PNG?
Btw, do you know this interesting website:
The genealogy project
?
Note for hackers: None of the riddles' solutions involves a web attack, none requires knowledge about the many internet protocols, no need to send strange requests to the server :) All the material is already given to you, for each riddle.
Good luck!